The ElevaTOURS International Elevator Museum is a collection of elevator parts and other elevator related items owned by dieselducy, who preserves and displays a collection of various elevator related items, from elevator button panel to other small items. Most of these elevator items were donated by some elevator filmers and even elevator companies. He welcomes visitors to his collection but visits must be scheduled. He also welcomes donations of elevator related items as well.
Since in the late December of 2014, he changed his collection's name from the ElevaTours Elevator Museum to the ElevatTours International Elevator Museum after a Schlieren and a Schindler R-Series call station was donated by Instagram user "illegal_popcorn" from Schindler Elevator Ltd. in Switzerland.
Collections
Elevator panels (hall station, car station, hall lanterns, car position indicators), mostly historic ones
Antique elevator governor[1]
Padlocks/Keys
Portable video games (specifically the Game Boy)
Preheat fluorescent lighting equipment
Clocks (Especially ones in the 24-hour time format)
Video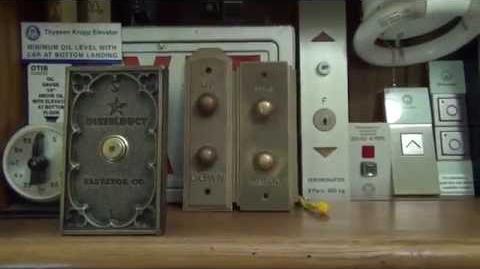 Notes and References
External links
Ad blocker interference detected!
Wikia is a free-to-use site that makes money from advertising. We have a modified experience for viewers using ad blockers

Wikia is not accessible if you've made further modifications. Remove the custom ad blocker rule(s) and the page will load as expected.