ElevatorFan73

Born

January 4, 2001, Charleston, SC

Filmed Elevators

2010-2011, 2013-2015

Joined the Elevator Community

2013-2015

Current Residence

Summerville, SC, United States
Ryan O. (ElevatorFan73 or as beatlesfan73 before changing his name) was an elevator filmer from Charleston, SC. He began filming in 2010 and then left the elevator community for a while until he made his comeback in 2013, then left in 2015.  
Joining the elevator community
Ryan joined in 2010 when he came across dieselducys videos. The first elevator he filmed was a OTIS Series 5 in a parking garage in his home town, Summerville. He then traveled all across town, finding elevators to film. He at first didn't like to talk over in his videos. He recorded with his dad's camera, a Canon G10. Oddly enough, only 1/3 of the videos out of the bunch made it on YouTube. In 2011, Ryan was about to quit YouTube, he left for a year and a half. Then, in 2012, he made a video about a camera that he had just brought. Then, in 2013, he made his comeback in the elevator community starting with an Otis Lexan.
Camera History
While Ryan collects film cameras, he still has used many digital cameras over his YouTube career.
Canon G10 2010-2013
Canon Powershot ? 2010-2013
Sony Cybershot TX-20 2013-Present (still image camera)
Sony Handycam HDR-CX240 2015-2015
Places visited
He has filmed elevators at the following places.
Summerville, SC
Atlanta, GA
Augusta, GA
Plainview, NY
New York City, NY
Norfolk, VA
Isle of Palms, SC
Hilton Head Island, SC
Asheville, NC
Greensville, NC
Trivia
As of 2015, he has not filmed with any other elevator photographer
His favorite city is Norfolk, VA.
He buys and resells film cameras, under the name of vintagecameras101
Gallery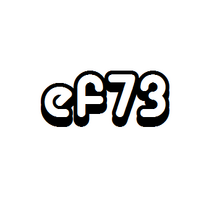 External link
Ad blocker interference detected!
Wikia is a free-to-use site that makes money from advertising. We have a modified experience for viewers using ad blockers

Wikia is not accessible if you've made further modifications. Remove the custom ad blocker rule(s) and the page will load as expected.