Geoffrey TheSkyTrain Boy, Hamradio Ham, and Heartlandham are three YouTube channels owned by the same family. One features videos by their Autistic son Geoffrey (Geoffrey TheSkyTrain Boy), one is a channel mostly dedicated to Ham radio, and the third is a family vlog channel. Between Ham radio and family vlogs, it is hard to tell which channel is for which; it appears both are used interchangeably.
Elevators, both real and animated, are features on all three channels.
History
It appears they filmed the first elevator in Lincoln, Nebraska at the Legacy Estates retirement Apartments. That video is featured below. Star City Elevators claims his first elevator video was shot first, but the Legacy estates video was uploaded first. Between these two, it is hard to tell who was first. The Nebraska state capitol, 17th and R Garage (similar to the famous Market Parking Garage filmed by dieselducy with a HIGHdraulic Dover elevator), and Gateway mall were the next elevators they filmed.
Unlike Star City Elevators, Heartlandham, the original of the three channels, got off to a roaring start, drawing in 140+ subscribers right away. His channel was mostly focused on ham radio and elevators. Eventually, family vlogs found their way into both channels.
Geoffrey is the family's Autistic son, and has had a keen love of elevators ever since the channels started. He was often the first to find elevators in his area, and pretends to be just like Dieselducy when he films elevators/rides elevators while his dad films. Sometimes he copies hilarious phrases Star City Elevators has used in his videos. Both Star City Elevators and Dieselducy have discovered his channel and have been inspired in part by him, one in terms of increased Autism awareness (Dieselducy, though they have never met), and for finding cool elevators to film (Star City Elevators).
Today, though he has been criticized for it, he is keenly interested in titling elevator videos and often writes his own title in the comments of elevator videos he has watched.
Original Legacy Estates Elevator video: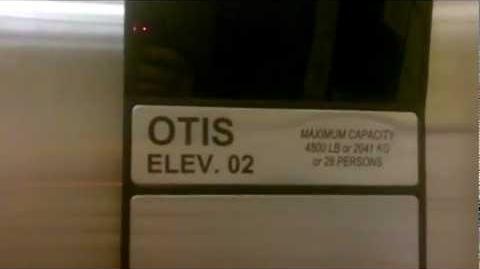 Trivia
Heartlandham was the original of the three channels started in 2011, Hamradio Ham was soon to follow, and Geoffrey TheSkyTrain Boy was started around late 2014.
The current Geoffrey TheSkyTrain Boy channel is a replacement channel. The original "Geoffrey TheElevatorBoy" channel was removed after numerous complaints from other elevator enthusiasts after he filmed over their videos.
All three channels are owned by the same family.
External Links
Ad blocker interference detected!
Wikia is a free-to-use site that makes money from advertising. We have a modified experience for viewers using ad blockers

Wikia is not accessible if you've made further modifications. Remove the custom ad blocker rule(s) and the page will load as expected.