LongIslandElevators is a elevator filmer who lives in New York, USA
About LIElevators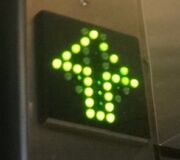 LongIslandElevators opened his account on May 7, 2012 (as LIRRVids) He started off filming Long Island Rail Road then in September of 2012 he filmed his first elevator video of a Schindler 330A Elevator @ his local supermarket. He has met-up with 8 users airtranlover, elevatorsonly, ih8escalators, jaemre288, suejoshappy, tjs468, jimster586, and Brock's Sketchbook. He has plans to meet other users in the future.
Camera History
iPod Touch 4th Generation retired
Sony DSC-TX55 retired
Sony Handycam alternate
Sony Webbie HD out of service
Sony DSC-TX20 retired
Sony DSC-TX30 current
Other
He also likes weather radios and Minecraft.
External Links
Ad blocker interference detected!
Wikia is a free-to-use site that makes money from advertising. We have a modified experience for viewers using ad blockers

Wikia is not accessible if you've made further modifications. Remove the custom ad blocker rule(s) and the page will load as expected.