MPXD Studio aka MariuszPam

MPXD Studio Avatar

Lives in:

Warsaw, Poland.

Favorite brand of elevators:

ZREMB, KONE and OTIS

Age:

23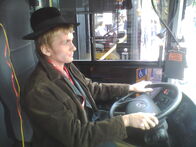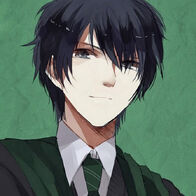 MPXD Studio (
formerly
MariuszPam
) is an Polish elevator photographer from Warsaw, Poland.
History
MariuzPam opened his YouTube account in October 15 2008 and he started film elevators in late July 2009. MariuzPam also uploads gaming videos.
On September 8, 2017, he stop record elevators for some time.
Video recording devices 
2009-2011: Nokia C5-00 cell phone.
2013-July 3, 2014: GoClever TAB T76GPSTV tablet.
Summer 2014: LG L7 cell phone
December 2014 - September 2015: Medion MD 86535
May 2015: Nokia C5-00 (Another one that 2009-2011's)
September 27, 2015 - June 4, 2016: GoClever Qunatum2 400 Smartphone
May 12, 2016 - Today: SJCAM SJ4000 DV (used sometimes)
June 9, 2016 - July 4, 2017: Sony Xperia M2 LTE
July 4, 2017 - Today: LG G4c
October 2, 2017 - Today: Xiaomi Redmi 4A
Series by MPXD Studio
Main article: List of MariuszPam series
Trivia
His channel is the largest elevator channel in Poland.
His name is Mariusz.
He also likes public transportation and gaming.
He made the Polish Elavator Database.
External Links
Ad blocker interference detected!
Wikia is a free-to-use site that makes money from advertising. We have a modified experience for viewers using ad blockers

Wikia is not accessible if you've made further modifications. Remove the custom ad blocker rule(s) and the page will load as expected.