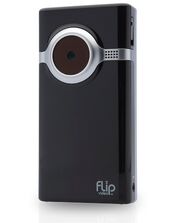 Pocket camcorder is a type of a small camcorder that used by some YouTube elevator filmers. Some users users in the community prefer to use this type of camera because it's small, thin and operating these cameras is easy. The most common pocket camcorder in the elevator community is the FLIP.
Criticism
Some elevator filmers dislike these type of cameras because some of these can't take stills pictures, not professional and sometimes the stabilization is not so good.
Liat of pocket camcorders
JVC Picsio
Sony Bloggie Duo
Sony Bloggie Touch
Sony Bloggie 3D
Ad blocker interference detected!
Wikia is a free-to-use site that makes money from advertising. We have a modified experience for viewers using ad blockers

Wikia is not accessible if you've made further modifications. Remove the custom ad blocker rule(s) and the page will load as expected.