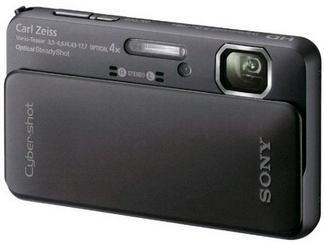 Sony Cyber-shot DSC TX10 is a 2011 model Sony T Series camera and the most common compact camera in the elevator community. This camera was purchased by 22 known elevator enthusiasts from different countries in the world.
Specs
16.2 Megapixel Exmor R CMOS Carl Zeiss sensor.
1080P HD videos.
4x Optical Zoom.
Stereo microphone.
Waterproof, Dustproof, Freezeproof.
Touch screen.
Built in Flash.
Elevator Filmers that use this camera
bcelevators
Eiffel Hendrawan
ems318
TheEcoDiscComeBack
hissen12
hotelmanztv
JonathanElevator29
JoshCraver9000
MrVideodude709
TheLilRubix1
tjs468
Trivia
This camera is the most common camera in the elevator community.
The firmware in the camera is slightly laggy.  Depending on mode it can take from 2-15 seconds to start recording video
Ad blocker interference detected!
Wikia is a free-to-use site that makes money from advertising. We have a modified experience for viewers using ad blockers

Wikia is not accessible if you've made further modifications. Remove the custom ad blocker rule(s) and the page will load as expected.